---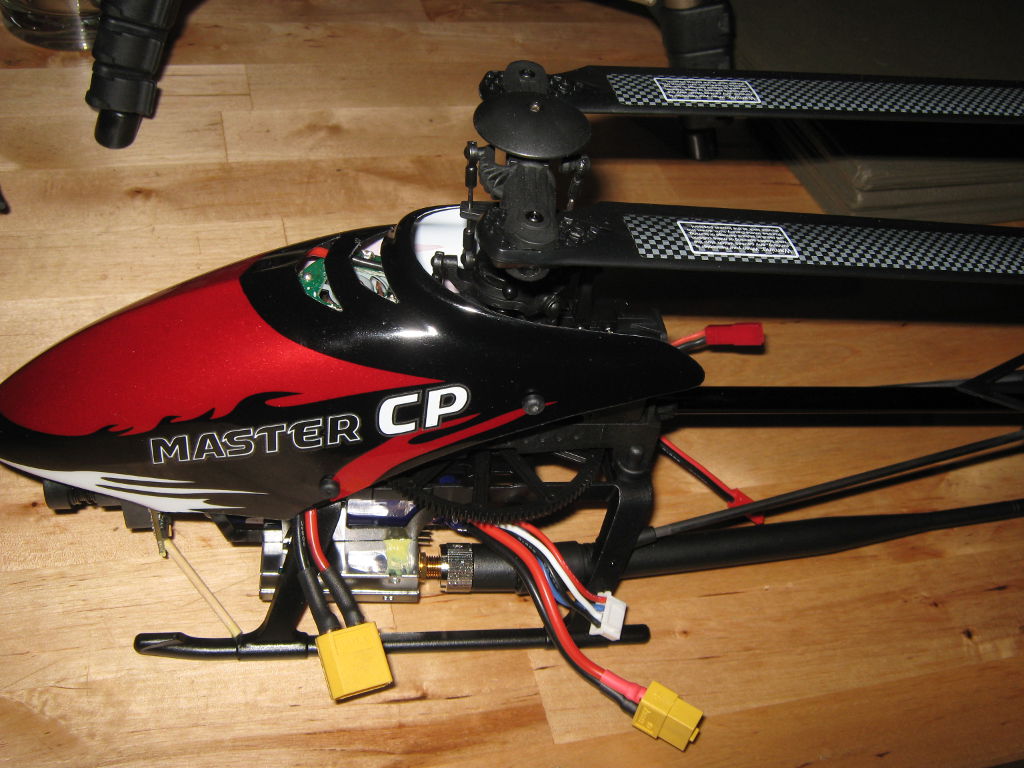 ---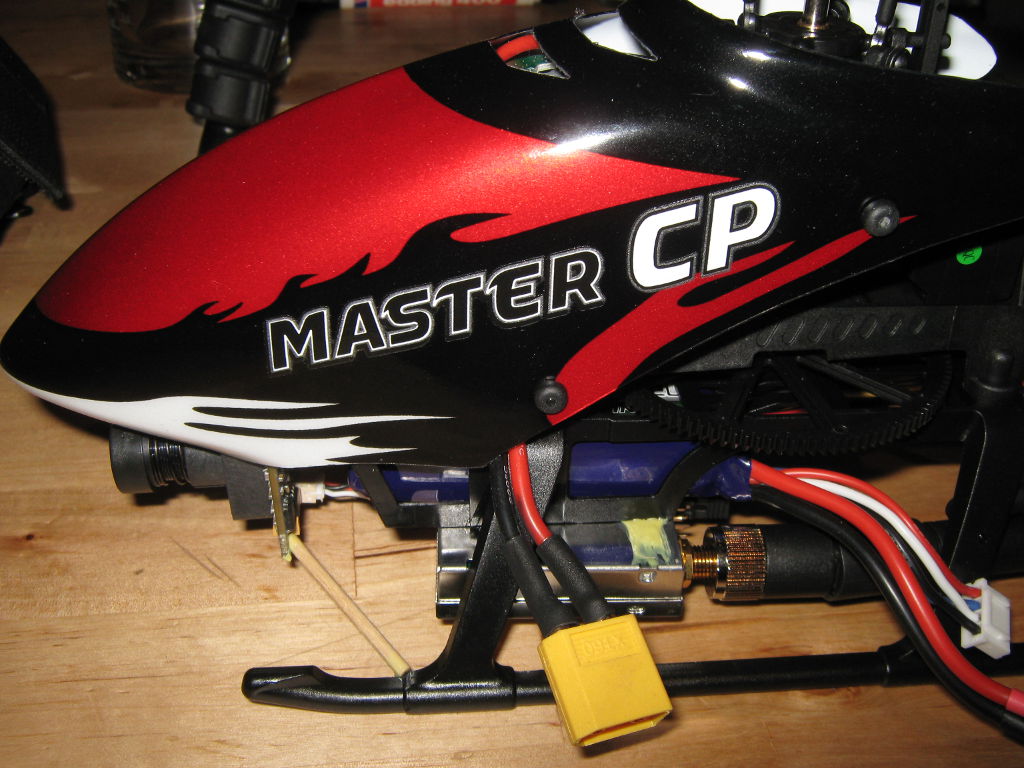 ---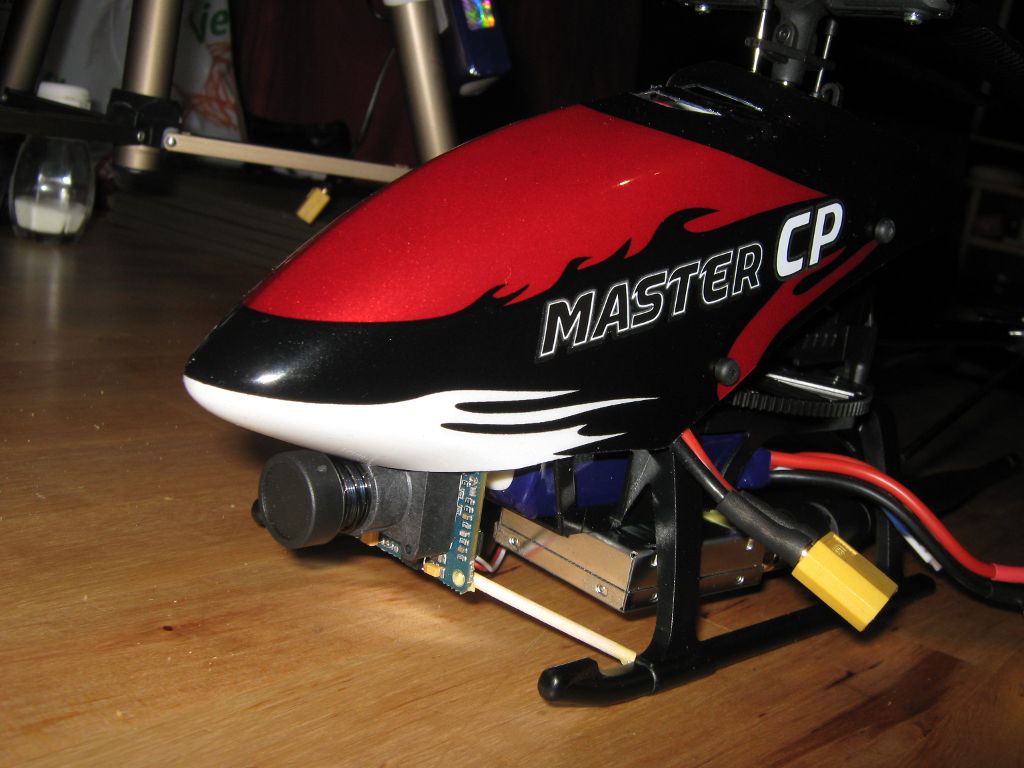 ---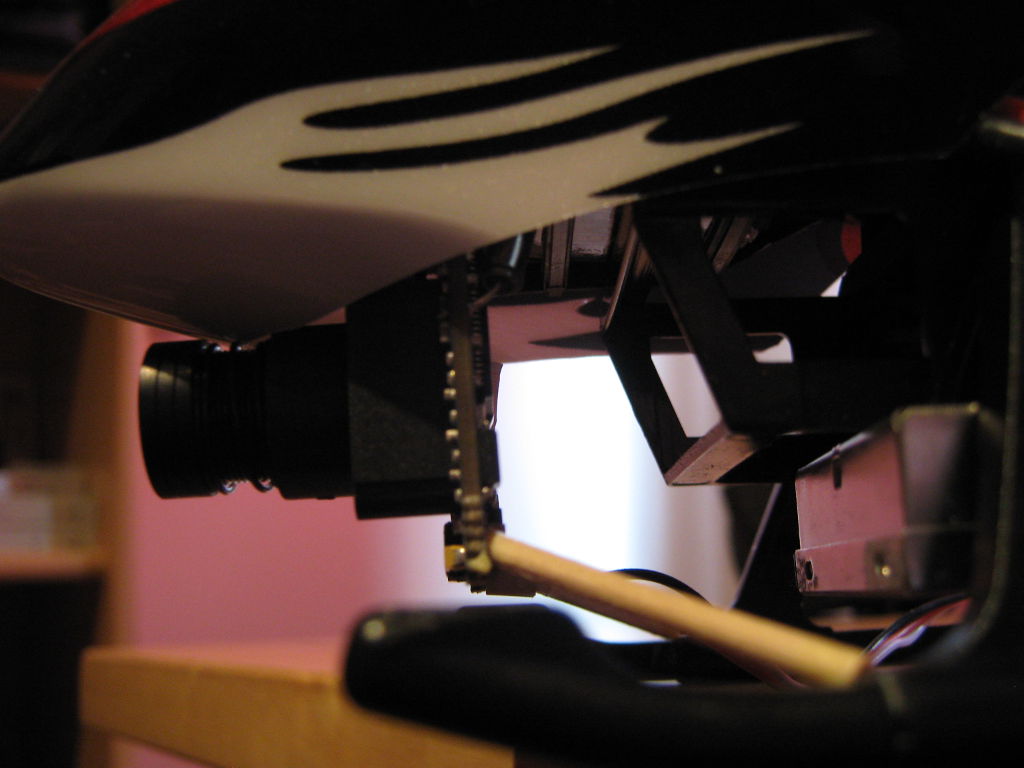 ---
Sender was just glued on bottom of battery slot.
Camera top is mounted by cutting open speed-controller slot,
inserting the plastic beams through Camera-PCB holes and securing with glue.
Camera bottom is just stabilized by some glued on wood-beams.
I had to cut open the canopy a bit, for the camera to fit in.